[Editor's Note: In an early version of this story, we published incorrect dates for first Part I and first Part II deadlines. This was based upon information from an older news release and has been corrected below.]
In the ongoing saga of clean energy projects funded through the American Recovery and Reinvestment Act (ARRA), U.S. Secretary of Energy Steven Chu recently announced a new loan guarantee solicitation for renewable energy manufacturing projects. This request for project proposals is being offered through the ARRA's Commercial Technology Manufacturing Systems and Components, Section 1705 of the Loan Guarantee Program, aimed at supporting the deployment of renewable energy technologies that reduce greenhouse gas emissions and help to increase employment in the nation's green manufacturing sector.
What kind of projects will the Department of Energy be supported through this loan guarantee? Those that manufacture commercial technology renewable energy systems such as energy storage systems and components, wind turbine systems and blades, solar photovoltaic components, and more. According to the DOE, a number of improvements have been made to its loan guarantee program that will help facilitate a more efficient application process, including greater transparency into application requirements, evaluation processes, schedules and fees.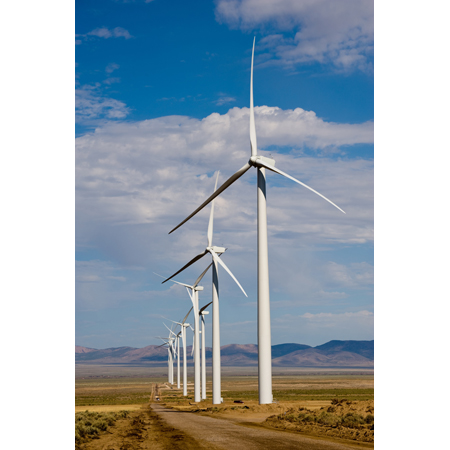 This manufacturing solicitation will consist of a two-step process with rolling deadlines, with the first Part I deadline being September 30, 2010, and the first Part II deadline set for  November 30, 2010. Final applications for Part I are due November 30, 2010;  final Part II applications are due January 31, 2011. Applicants can apply to the solicitation via a newly launched online application portal.
"The Department's manufacturing solicitation will help more Americans get back to work while accelerating economic development," said Secretary Chu, in a statement.  "To keep pace in the global market, we need to build and expand U.S.-based state-of-the-art manufacturing facilities."
Like what you are reading? Follow us on RSS, Twitter and Facebook to get green technology news updates throughout the day and chat with other green tech lovers.