As college students get ready to go back to school, the Sierra Club wants to remind them about where their schools might fall as far as environmental friendliness goes. To that end the venerable green organization has released a list of what it calls the Coolest Schools, which ranks the greenest colleges in the nation in terms of things like efficiency, food, academics, purchasing, transportation, waste management, administration and financial investments.
The top green college for this year, according to the Sierra Club, was Vermont's Green Mountain College (GMC). The small environmental liberal arts college scored 88.6 out of 100, being noted for getting its "combined heat and power biomass plant and participation in Central Vermont Power Service's Cow Power program as innovative methods that reduce the campus' carbon footprint." GMC said its new plant uses locally-sourced woodchips to provide 85% of the school's heat and generate 20% of its electricity. It expects to be the first college in the country to reach carbon neutrality after having reduced carbon emissions by more than 50%.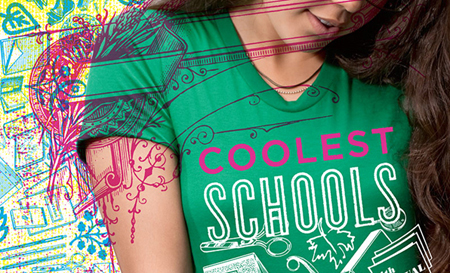 "Green Mountain established its environmental liberal arts mission in 1995, so we are an 'early adapter' in responding to the social and environmental challenges of our times," said GMC president Paul J. Fonteyn in a statement. "Through our Environmental Liberal Arts program, we've sought to provide an education that emphasizes sustainability across all disciplines. This recognition is a testament to all the hard work of a whole generation of students, faculty and staff."
Like what you are reading? Follow us on RSS, Twitter and Facebook to get green technology news updates throughout the day and chat with other green tech lovers.