Baltimore Gas and Electric (BGE) is in a pickle. Last month, the Maryland Public Service Commission (MPSC) denied their proposal for the installation of two million smart meters. Now, if the MPSC doesn't accept the revised version of this proposal before the July 30th deadline, BGE stands to lose their coveted $200 million Department of Energy stimulus grant.
The MPSC's concerns regarding the original proposal centered largely on the manner in which BGE planned to recover costs associated with the implementation of this new smart grid system–in part, by charging their customers more before the new technology was even online. And while BGE emphasizes that this new smart grid system is expected to save BGE customers in excess of $2.6 billion over 15 years, far exceeding the costs of implementation, the MPSC stated that they did not find the original proposal cost-effective, in that it would ask tax-payers to "take significant financial and technological risks and adapt to categorical changes in rate design, all in exchange for savings that are largely indirect, highly contingent and a long way off."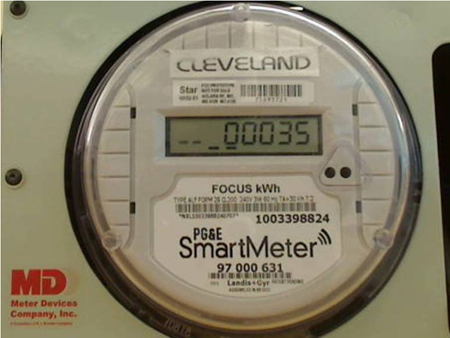 The original proposal made use of a "tracker" method, approved by regulators in many other states as a means of satisfying both the utility company's need to recover its substantial investment in a predictable way, as well as the customers' interests of implementing smart grid at the lowest possible cost. However, in an effort to satisfy the MPSC–as well as the Office of People's Counsel and AARP, who think the proposal should be scrapped in its entirety–BGE has modified its original tracker proposal and has now proposed a hybrid approach that would give the PSC multiple opportunities to provide appropriate oversight to review the ongoing costs and benefits of BGE's smart grid project, thereby avoiding future spikes in base rates associated with smart grid implementation.
"Last month's ruling by the Maryland PSC related to our smart grid proposal raised important questions and concerns," said Kenneth W. DeFontes, president and chief executive officer of BGE, in a statement. "While we are extremely disappointed by the ruling, we are not ready to give up on the promise of enhanced electric reliability and customer service, dramatic energy conservation, significant environmental benefits, achievement of the EmPOWER Maryland goal to reduce energy consumption by 15 percent by 2015, and more than $2.6 billion in savings to our customers. We have presented an extremely compelling proposal that provides BGE customers with the tools and information they not only need, but will want, to better manage, conserve and save money on energy. In today's filing, we address some misunderstandings about our proposal, respond to the PSC's concerns, strengthen what was an already robust plan, and make every effort to retain a coveted $200 million grant from the DOE, which would cut in half the overall costs of our smart grid project for BGE's residential customers."
Like what you are reading? Follow us on RSS, Twitter and Facebook to get green technology news updates throughout the day and chat with other green tech lovers.