Mobile charging device manufacturer iGo, already known for a line of energy management accessories, has branched further into green technology territory with the recent unveiling of its Dual-USB Wall Charger. This particular inexpensive device is said to be quite energy efficient.
iGo said the Dual-USB Wall Charger, which prices around $20, is an Energy Star qualified device that helps reduce electric waste and vampire power issues. Its engineering is said to exceed Energy Star requirements "by over 85% for no-load power consumption to make charging an energy-efficient experience." The charger, which sports folding AC plug blades for a travel design, has two USB power outputs so one can charge two mobile electronic devices, such as mobile phones, MP3 players, portable game consoles and more, at the same time.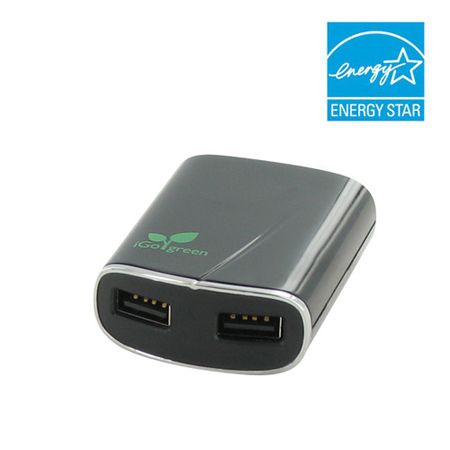 The iGo Dual-USB Wall Charger, like other charging devices from iGo, makes use of interchangeable tips to make it compatible for charging with a variety of mobile devices. This charger is also able to work worldwide without needing a separate voltage converter.
Like what you are reading? Follow us on RSS, Twitter and Facebook to get green technology news updates throughout the day and chat with other green tech lovers.