The recently announced partnership between electric car darling Tesla Motors and Japanese automaker heavyweight Toyota, despite not being quite the done deal many initially thought, still sent shivers down the necks of many in the auto industry. The unusual arraignment between the two companies, which includes joint development of electric cars and conversion of a shuttered California auto plant to a facility to build these new electric cars, was seen by many as a watershed moment in electric cars becoming more mainstream (perhaps only matched by the excellent presales of the Nissan Leaf). To get some perspective on this deal, we bent the email ear of John Voelcker, senior editor of GreenCarReports.com, for his take on what makes this deal a big deal: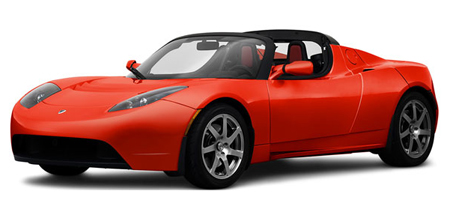 EarthTechling: What is so significant about the Tesla-Toyota deal announced recently?
John Voelcker: Toyota has never before invested in an existing auto brand outside Asia and it also historically has developed pretty much everything internally. The company is heavily wedded to hybrid-electric technology whereas Tesla is pure EV and, finally, it's not clear that Tesla's lithium-ion battery pack technology is superior to Toyota's.
ET: Why do you think Tesla chose to team up with Toyota and not go it alone on this venture?
Voelcker: Tesla wants, above all else, to survive! Toyota can offer several things it desperately needs, including: money (Toyota is buying $50 million of Tesla stock just before the IPO); a nearby factory for the Model S (which is NUMMI in Fremont, CA); access to world-class volume auto-production engineers; and access to globally conpetitive platforms, components, and supply chains. Tesla's end game is surely to be bought, just like any other venture-funded startup. Their schedule for Model S production is very, very aggressive, and most analysts doubt they will be able to start production by the end of 2011–but Toyota could help.
ET: What benefits does Toyota get out of this?
Voelcker: Several, including: Toyota big wig Akio Toyoda gets to signal that he's in charge with a big, audacious, atypical stroke; Toyota gets good PR from association with a brand that has positive buzz; it's a way to compete with the positive PR that Nissan has generated around the Leaf; and, in the long term, Toyota now has an inside track (with Daimler) to buy Tesla.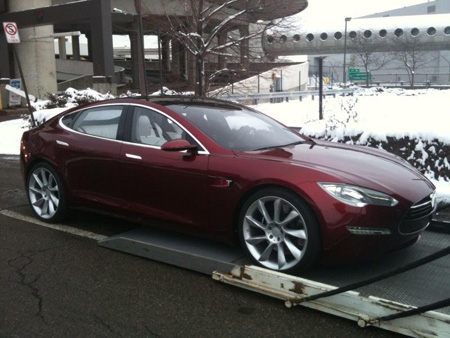 ET: Do you think this move will ultimately help or hinder the Tesla brand? Why?
Voelcker: I think it helps the company, and I don't think it'll make much difference to the brand. Tesla buyers may or may not own or buy Toyota or Lexus vehicles, but those brands live in a very different consideration set than Tesla. And buyers simply don't care about whose components are underneath the sheet metal (or, more accurately for the Tesla Roadster, the carbon fiber body). Toyota and Tesla are so different that I don't see any negative effects on the brand itself.
ET: What benefits will future electric car drivers see from this partnership?
Voelcker: [chuckle] Tesla has a greater chance of survival now than it did before the Toyota deal. To the extent that electric-car adoption depends on volume production and sales, Toyota can certainly help Tesla … if the deal is done right. If Toyota ends up being heavy-handed, or (perhaps worse) withholds its core knowledge and doesn't open the parts bins–if, in other words, the forces of momentum trump the forces of change–then Tesla may not gain much and their chances of survival fall.
[Editor's Note: For even more perspective from Voelcker on this deal, check out his recent piece on it over at GreenCarReports.com.]