Americans are notorious energy-hogs compared to the citizens of other nations. When it comes down to it, are we willing to work with our energy providers to reduce our carbon footprint at home? A new national survey conducted by General Electric says 'yes.'
The study–conducted over the phone with a nationally representative sample of 1,000 U.S. consumers–found that 79 percent of Americans said they would adjust their energy consumption habits and behaviors in the short term to affect long term change, which may have something to do with the fact that the vast majority of those (72 percent) believe that the way we generate and use energy today could harm the economic growth of the country. Sixty-three percent noted they would work with their power company to influence change in consumption habits; the majority of those surveyed also reported support for "smart" appliances and meters, as well as new pricing models.
There are different ways to interpret the results of this study, but one of them seems to be that we're more concerned about harming the economy with our power consumption than we are the environment. Bob Gilligan, vice-president-digital energy for GE Energy Services, sees it in terms of our desired lifestyle.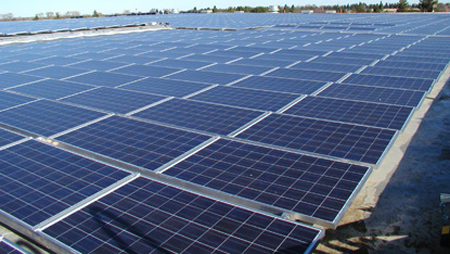 "There are some things that are essential to achieving a desired quality of life, and Americans overwhelmingly agree that investing in our nation's energy future is one of them," he said, in a statement. "As a nation, Americans recognize that a cleaner, smarter and more efficient energy infrastructure will help create a competitive economic future. The key is to invest correctly—the right way rather than the easy way."
Like what you are reading? Follow us on RSS, Twitter and Facebook to get green technology news updates throughout the day and chat with other green tech lovers.