The American Solar Energy Society has announced that online registration has officially begun for solar installers and organizations interested in showcasing their communities' solar-powered homes, businesses and public agencies during the non-profit's 15th Annual National Solar Tour, the world's largest grassroots solar event. The event was attended last year by 150,000 people in 49 states and Puerto Rico.
The National Solar Tour will feature open house tours of thousands of solar-powered homes and organizations across the country, showing just how far solar energy has come in recent years. The aim of the event is to introduce the people not only to the solar projects in their own community–of which they may or may not already be aware–while spreading awareness about how Americans are using solar technologies to cut monthly energy bills, reduce carbon emissions, assert their energy independence and enjoy tax credits and cash incentives while improving their property values.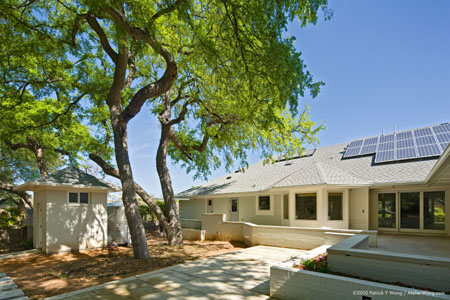 The bulk of the tours are scheduled to take place on or about October 2, 2010, depending on weather, and will include self-guided and bus-hosted tours organized by grassroots organizations and solar installers throughout the country. The tours will also give Americans a glimpse of the latest technologies, as well as how a variety of solar systems look in and function in conjunction with different architectural styles. Solar-powered homes, farms, public agencies, condo complexes and solar-powered businesses that run the gamut from donut shops to ceramic shops and funeral homes will all be featured as part of the event.
Like what you are reading? Did you know EarthTechling writes up in-depth reviews of green technology products? Check it out!