In what could been seen as a setback for smart grid advocates, the Maryland Public Service Commission (PSC) yesterday denied an application from Baltimore Gas & Electric (BGE) to begin deployment of a smart grid type infrastructure in its 1.2 million customer service area. This comes despite an endorsement of this particular initiative by the Obama administration.
In its 54 page ruling, the PSC said in essence that though it shared "hopes, and even enthusiasm, for the long-run potential and importance of the infrastructure upgrades known colloquially as the 'smart grid,' we find the business case for this Proposal untenable." The PSC noted that the BGE proposal unreasonably asks ratepayers to "take significant financial and technological risks and adapt to categorical changes in rate design, all in exchange for savings that are largely indirect, highly contingent and a long way off." It does not believe that this proposal is cost effective or serves the public interest, "at least not in its current form." One particular sticking point was a requested customer surcharge "for advance recovery of the costs" of the proposal, which would have almost immediately begun appearing on customer bills even before the smart meter infrastructure was in place.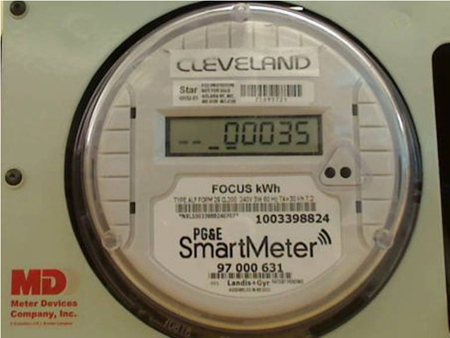 This ruling obviously did not sit well with BGE which, in a terse statement to the press, said that it was "deeply disappointed, frustrated, and frankly surprised, by the Maryland Public Service Commission's (PSC) decision to deny our application to deploy advanced energy meters." It believes its smart meter initiative would have saved its customers over an estimated $2.6 billion and now feels this ruling jeopardizes "the $200 million stimulus grant awarded by the Department of Energy to help pay" for it.
The PSC has invited BGE, which initially filed its smart grid proposal in May 2009, to file a new one after addressed issues have been met. The agency noted that different parties had diverging opinions on this case, with Maryland Energy Administration and Commission staff urging it be approved with certain modifications, while the Office of People's Counsel and AARP requesting it be rejected in its entirety.
Like what you are reading? Follow us on Twitter and Facebook to get green technology news updates throughout the day and chat with other green tech lovers.