It's a pretty little concept design for green boys and girls, demonstrating the energy that's all around us: the Solarlight pinwheel toy.
Of course, this device–which makes of a simple light-up tube, a rotor, see-through plastic blades that spin (apparently without harming youngsters) and a nacelle that translates kinetic energy into electricity–is operated, like a pinwheel, by the wind. Therefore, we're with Yanko Deisgn on this one: why is it called the Solarlight, and not the Windlight? Or even the Kineticlight, considering kids can spin it themselves? We're assuming there's been some sort of translation error.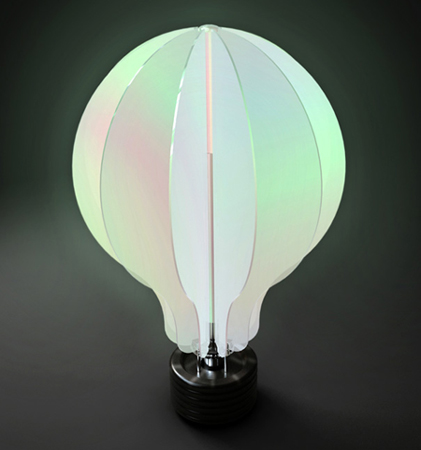 Green toys like this may seem like nothing more than the work of a few designers amusing themselves, but we think these sorts of gizmos could have a real effect on the next generation. After all, how many nuclear physicists of Richard Feynman's generation played with DIY radio sets as kids? We see toys like this inspiring a generation of green tech innovators.
Like what you are reading? Did you know EarthTechling also does lengthy and original features on green technology? Check it out!