It looks as if Energy Star-certified gas storage water heaters will be getting a little more energy efficient come this fall. CEE, a consortium of efficiency program administrators from across the U.S. and Canada who work together on common approaches to advancing efficiency, made mention of this upcoming change today to get consumers ready.
The CEE said that on September 1, 2010, the minimum Energy Factor (EF) for gas storage water heaters would go from 0.62 (242 therms consumed annually) to 0.67 (224 therms consumed per year). What does this mean for you? A new crop of gas water heaters on the market (some are even on the market now) which will provide up to 14 percent greater savings than a conventional gas model. This is a decent improvement for the most common water heater type, though not necessarily as impressive as the environmental benefits of electric heat pump, solar thermal or tankless alternatives.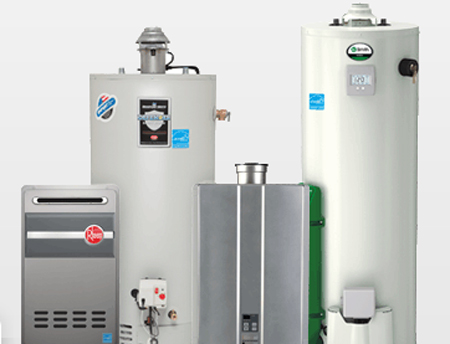 The CEE has a website up called the Coalition for Energy Star Water Heaters where consumers and contractors can learn more about the latest in energy efficient water heaters (exciting – we know). Companies that will be offering water heaters to meet this new Energy Star criteria include A. O. Smith, Bradford White, Rheem and Rinnai.
Like what you are reading? Did you know EarthTechling writes up in-depth reviews of green technology products? Check it out!