Carbon capture technology development is getting a nearly $1 billion (with a B) shot in the arm today as U.S. Energy Secretary Steven Chu announced that three projects around this idea of capturing carbon emissions and using it for more environmentally friendly matters would be getting public and private investment dollars to test large scale usage possibilities.
The monies going into these three projects located in Texas, Illinois, and Louisiana come from a combination of up to $612 million from the American Recovery and Reinvestment Act and $368 million in private funding. The projects are specifically aimed at testing large-scale industrial carbon capture and storage, which is seen as an important step towards eventual commercial deployment of this technology.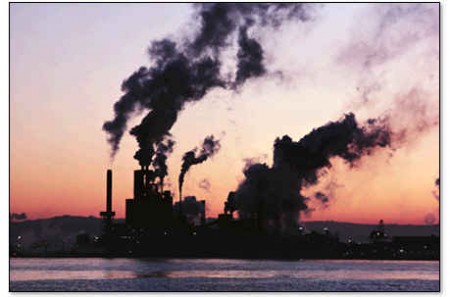 Specifics of the projects, as outlined by the U.S. Department of Energy, indicate that the storage methods will focus around "deep saline formation or via enhanced oil recovery." It is believed that the ideas from Leucadia Energy, Air Products & Chemicals and Archer Daniels Midland will "capture and store 6.5 million tons of CO2 per year- the equivalent of removing nearly one million cars off the road- and increase domestic production of oil by more than 10 million barrels per year by the end of the demonstration period in September 2015."
"Capturing carbon emissions and storing them underground is a crucial technology as we build a clean energy future and address the threat of climate change," said Secretary Chu in a statement.  "These investments will create jobs and help ensure that America can lead the world in the clean energy economy."
Like what you are reading? Follow us on Twitter to get green technology news updates throughout the day!