There's a breeze stirring in the Tennessee Valley.   Earlier this month, Tennessee Valley Authority (TVA) began transmitting 300 megawatts (MW) of wind power courtesy of Iberdrola Renewables Inc.'s wind park located in Livingston County, Illinois.
Inconsistent and low-speed winds (two of the downsides to wind energy in the Southeast U.S.) prompted TVA to purchase wind-energy from projects throughout the Midwest and Great Plains regions.  This is one of seven contracts (also the largest one) that grants TVA up to 1,380MW of renewable wind power energy from the Midwest. According to their statement, wind energy from this park may provide enough electricity for up to 325,000 average-sized homes.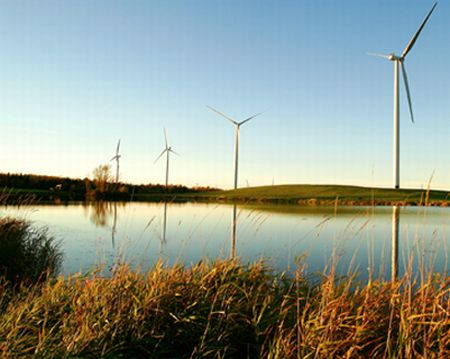 Since 2008, the Tennessee Valley Authority has been purchasing up to 2,000MW of clean wind energy for their generating system.   And they're not done yet with other purchases on the horizon.