Toyota and fuel cell hydrogen technology vehicles have a bit of a long history together – the company has been puttering around with it since the earlier part of the decade when it began limited testing of fuel cell vehicles in the U.S. and Japan. The auto maker now believes, according to Bloomberg, that the time is near for a retail model to hit showroom floors.
Toyota told Bloomberg that it believes, due to the lowering costs of developing fuel cell technology, that it would be reasonable to debut "its first retail hydrogen model at about $50,000." The company seems to have been moving slowly on hydrogen power, waiting for a time when the "production cost should be covered within the price of the vehicle." It hasn't been resting on its laurels in this area, however – it earlier this year announced plans to launch a nationwide demonstration program over the next three years, with the eventual goal of a 2015 general market introduction.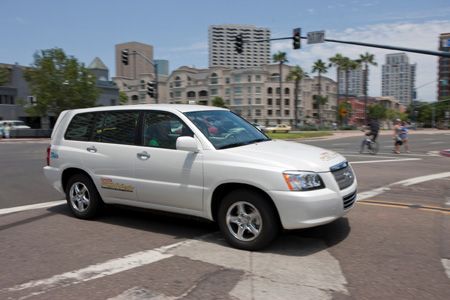 It is believed Toyota's first hydrogen powered vehicle will be some sort of sedan, though the company is more known for showcasing its SUVs with the fuel cell technology. Toyota, in some regards, sees this clean energy technology as the pathway to the "ultimate eco-car," though it continues to explore other forms of alternative energy for vehicle powering as well.
Like what you are reading? Join us on Facebook and chat with other passionate green technology readers about this and other stories of the day!