Are Americans not ready yet to take on alternative fuel powered vehicles, such as hybrids and electric cars, over traditional gas powered ones? That seems to be the case, at least according to a new Harris poll released today which suggests that "there is greater demand for technologies that provide enhanced fuel economy of existing gasoline driven engines at a lower initial cost, than higher priced alternate fueled engines."
The Harris poll in question, conducted between April 6 and April 26, suggests that one in five Americans would be extremely or very likely to purchase a start stop system or an ECO drive assistant that provide only a mild boost in fuel economy. This is in contrast to the fact that "barely one in six owners" would consider flexible fuel or clean diesel engines. Truly alternative fuel vehicles are even further off from being thought about, with only one out of 25 Americans considering cars powered by fuel cell engines (4 percent), hybrid-electric engines (4 percent), plug-in hybrids (4 percent) and pure electric engines (2 percent). Natural gas powered vehicles are the only bright spot in this category, with a 10% level of consideration.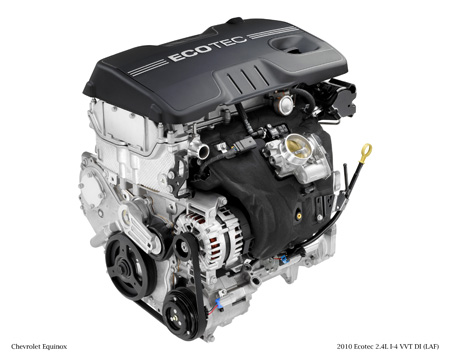 Harris said that reasons for the current negative viewpoint of Americans towards these technologies include cost, "lack of an infrastructure for refueling or recharging, concerns about service and repair of the vehicles and in the case of the electric vehicles, how long the charge will last in respect to one's daily commute are all detrimental to consumer acceptance." It is thought, however, that as "consumers become more familiar with alternative fuel approaches, and gasoline costs rise, demand will grow." Education and somehow emotionally connecting these vehicles of the future with consumers will be extremely important as well to their long term success.
Like what you are reading? Follow us on Twitter to get green technology news updates throughout the day!