Been curious about the Google PowerMeter initiative which lets you monitor your home energy consumption online? Up till now it has been pretty limited in usage to customers with a few scattered utilities, but now that is changing via a new partnership between Google and home energy monitor company Current Cost. This innovative expansion, part of Google's opening up of the software behind PowerMeter to developers, kicked off today.
Google said that Current Cost, which reportedly has sold over 1 million in-home energy monitoring devices, will now make available units that are Google PowerMeter compatible. Units which are PowerMeter friendly will first be available in North America, the United Kingdom, Australia and New Zealand. Current Cost will also make available to existing customers an upgrade that makes their devices work with PowerMeter as well.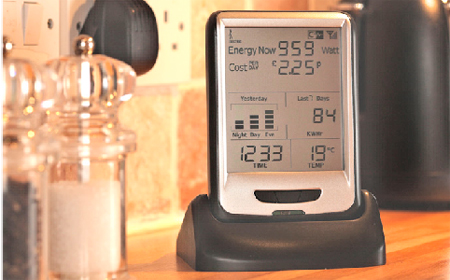 Current Cost's devices come in a kit form consisting of "a transmitting unit and two current clamps that transmit your electricity consumption" to a display. Energy usage is shown in KWH alongside estimations of daily, weekly and monthly electricity cost based on current usage. It can store this data for up to seven years and monitor up to nine appliances with additional transmitters. Two options exist for connecting this data to Google PowerMeter, including a USB/software combo or directly over the Internet from a router.
Like what you are reading? Did you know EarthTechling also does lengthy and original features on green technology? Check it out!