After a solid showing at this year's Geneva Auto Show in March, European automaker Opel, a part of GM, has passed another milestone with the first pre-production Model Year 2012 Opel Ampera electric vehicle (EV) was successfully developed at GM's Pre-Production Operations assembly line.
As the term 'pre-production' implies, these vehicles are not ready to be sold to dealerships. Instead, they will be "used instead for testing and validating the production intent design as well as developing the final vehicle software and controls," according to Opel. In fact, some of the vehicles will meet a rather grisly demise: some will be used to tweak the vehicle's overall driving experience, but others "will have very short lives as they will be used in safety and structural integrity testing." Crash dummies, anyone?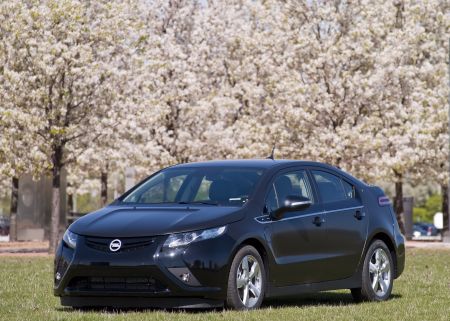 Capable of 60 kilometers of electric driving before the engine-generator takes over to extend the range to over 500 kilometers, the Opel Ampera's battery can be charged by plugging the vehicle's on-board charging system into a standard outlet. The Ampera said to be on target for release in the European market in 2011, according to Vehicle Chief Engineer Andrew Farah.