The advancement of smart meters – two way communication devices installed in your home that transmit information on your energy usage to your utility provider – got a huge boost this week as the California Public Utilities Commission (CPUC) cleared the way for Southern California Gas Co. to implement its advanced metering infrastructure program. This replacement program, set to the tune of $1.05 billion, will see an estimated six million natural gas meters replaced by 2017.
Southern California Gas said that, throughout its service territory beginning in mid-2012, it will replace these older gas meters with new "advanced" (smart) meters with integrated wireless communications modules. These meters, as explained by the utility, will give customers "the same kind of timely information that they get from their banks, cell phone companies and other utilities." Data collected by these meters will essentially be the same as what is collected by a meter reader who enters your property, only instead of a human visiting you each month to read your meter, it will be done by computers to "enhance customer service by providing accurate billing and timely response to customer inquiries, in addition to greater customer privacy, security and convenience." Plans are for data to be recorded on "how much gas a customer uses each hour," with this data "communicated through a radio network back to SoCalGas, formatted, and provided to customers on a next day basis."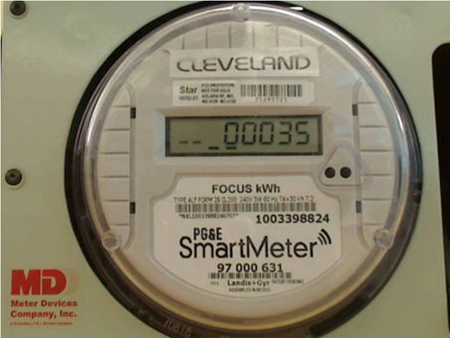 While these meters look to initially be focused on this wireless two way transmission of more timely gas usage information, it is seen by Southern California Gas as part of its advanced metering imitative that in the future "advanced meters can provide additional benefits including sending you notification when your bill reaches a certain amount and potentially controlling smart appliances at your home or business through the Internet." This is keeping with the idea of the smart grid.