No one wants to make inconvenient lifestyle adjustments, but if you could live green without disrupting your current schedule and habits, would you? Sixty-eight percent of consumers responded positively to a survey conducted by consumer data gatherer Harris Interactive that asked that very question, as well as made mention of a factoid that seemingly has no connection: consumers like the look of top-loading washing machines.
Apples and oranges they may be, but appliance manufacturer Maytag used the seemingly unrelated results to conjure up a new generation version of the Maytag Bravos washer, which now operates at a higher efficiency rating and comes with a budget price. "All Maytag Bravos washers are Energy Star qualified and use an IntelliFill sensor to regulate the amount of water being used," according to a recent press release, "making automatic adjustments based on the size of the load and type of fabric. Using less water allows consumers to save money and natural resources while cleaning their clothes with improved performance."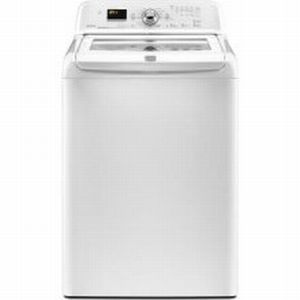 Each Maytag Bravos unit has been built with commercial-grade materials and offers 11 different wash cycles with 18 options. Combined, users have a staggering number of ways to cut back on resource usage while still washing clothes in their preferred manner.