Brunch and flowers are all well and good, but Mother's Day is an opportunity to show you care about Mom and Mother Earth, too–especially if your mother is into living green. (Also, it's an opportunity to show her just how smart and tech-savvy you are, a desire most of us have not managed to outgrow.) And hey, even if Mom is a little behind the curve on green, tech, or both, this is the perfect opportunity to bring her up to speed.
EasyBloom PlantSensor Plus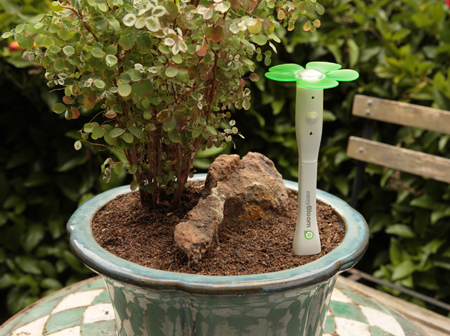 It slices, it dices…okay, it doesn't do either of these things, but when it comes to gardening, the EasyBloom PlantSensor Plus really does a whole lot. Say your Mom is considering a new shrub for the walkway–simply by planting this handy gizmo in the ground, she'll get expert recommendations on whether that site will work for the intended plant, based on local sun and soil conditions. After planting, the PlantSensor Plus will be her shrub's best friend, providing info on when it needs to be watered and/or fertilized. She can move the sensor around the garden or even stick it in a houseplant–according to the manufacturer, this device has helped 87% of its users (most of them experienced gardeners) take better care of plants. Your Mom will thank you, while helping to sequester carbon, conserve water and possibly even provide you with homegrown tomatoes this summer.
S. Sense Wireless Soil Moisture Sensor Upgrade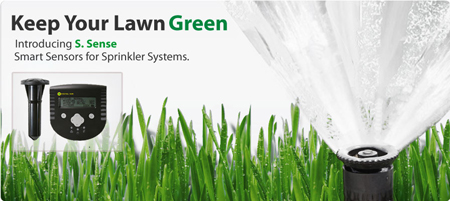 Remember when Mom told you "waste not, want not?" It's an excellent adage for the modern, eco age, and nowhere more so than with water, one of our most precious natural resources. The S. Sense Wireless Soil Moisture Sensor Upgrade attaches easily to any existing irrigation system and turns it into a smart irrigation system–i.e., by communicating actual soil moisture conditions to the master irrigation switch. Which means no more over-watering the lawn when rain is already taking care of business. This is a gift for any Mom who values both a green lifestyle and a green lawn.
SolarVoice 908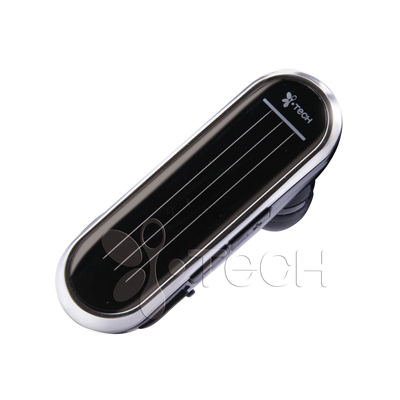 If you live far away from your mother, chances are you spend a good amount of time on the phone. The i.Tech SolarVoice 908 is the gift that lets her know how much you value the time you spend talking with her–as well as her safety while driving. This very cool little gizmo makes use of a small solar panel to retain its charge, works with any Bluetooth enabled-mobile device and offers up to five hours of talk time–surely long enough to get up to date on the latest family gossip or soak in some much-needed motherly advice. Oh, the SolarVoice also offers 140 hours of standby time, noise reduction for clearer calls, and a wireless range of just over 30 feet.
Life Gear Personal Safety Device
When you were young, your mother worried about your health and safety. If your mother's getting older, those tables may have turned, to a certain degree–which makes the Life Gear Personal Safety Device an excellent pick for Mom's safety and your peace of mind.  Operating as a super-bright LED flashlight, an emergency radio, a back-up cell-phone charger, a signal flasher, a directional compass, and even a 130 decibel siren, the Life Gear Device fits neatly in a glove box and can be powered by batteries, a DC inlet (with an optional plug for a car) or kinetic energy, via a hand-cranked charger.  If she's an outdoors enthusiast, this is also a great addition to Mom's backpack or fannypack (and remember, if you were her age, you wouldn't care what it looked like, either).
HiSaver Power Strip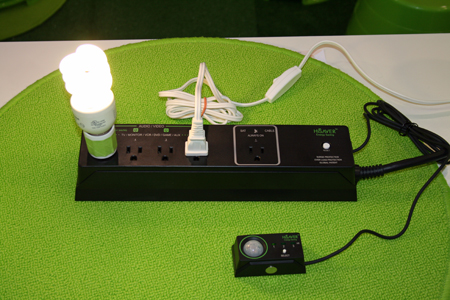 Remember when Mom used to get on your case for leaving lights and electronics on when you left the room? Now you can help her manage electricity at home with the HiSaver power strip, which makes use of a motion sensor to detect whether a given device is actually in use. If no motion is detected after a set interval of time, this power strip puts gadgets into a very low power stand-by state, saving electricity without the hassle of having to turn everything off. Imagine how great it will be when your Mom falls asleep on the couch, only to wake up and discover that the TV has already been turned off, just like she used to turn it off for you. And don't worry, there's a PC model with a special plug that stays on all the time, ensuring computer data won't be lost (even as the monitor and other peripherals are allowed to go to sleep). Energy conservation at home–now, with 50% less nagging.