Volkswagen, keeping in step with the green car news today coming from Geneva, said it has major plans to greatly increase the number of green cars across its line up in coming years. It has already done so with one hybrid – the Touareg – and you can expect to see electric cars soon as well.
Volkswagen specifically said, via Prof. Dr. Winterkorn, Chairman of the Board of Management of Volkswagen AG, that "in 2011, we are expanding our test fleet by adding 500 Golfs with electric drive. A hybrid version of the Jetta for the US market follows in 2012. Starting in 2013, the E-UP goes into production. The goal is to become the market leader in E-mobility by the year 2018. We want to attain an electric vehicle market share of three percent within our entire range of products." Also on the green car books:  on the hybrid side, the Passat Hybrid in August 2013 and two months later the Golf Hybrid; on the electric car side, the E-Golf in 2013, followed at the end of that year by the launch of the E-Jetta.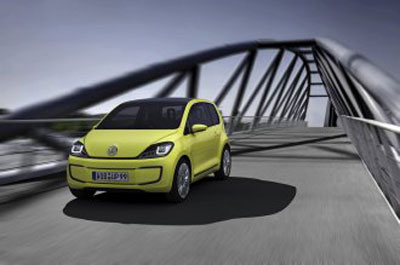 The auto manufacturer feels that, in subsequent years past 2013, "a modular E-traction approach will systematically extend electrification to other model series." At the moment, with the company saying that today "the electric car is already technically capable of short ranges of up to 150 kilometres," field studies will be conducted "in key strategic markets of Europe, North America and China in upcoming months" to see how various brands will do.