Would putting a ban on international trade in e-waste put an end to polluting "backyard" recycling practices in developing nations? A new bill under debate in Congress seems to think so. But a new article from a researchers at Arizona State University begs to differ.
The bill, known as House Resolution 2595, would ban the export of e-waste from the United States–with the assumption that this would do a lot to curb dirty recycling practices in developing nations like China, India, Thailand. But Eric Williams, an assistant professor at Arizona State University with a joint appointment in the School of Sustainable Engineering and the Built Environment and one of the authors of the article, highlights this solution as short-sighted.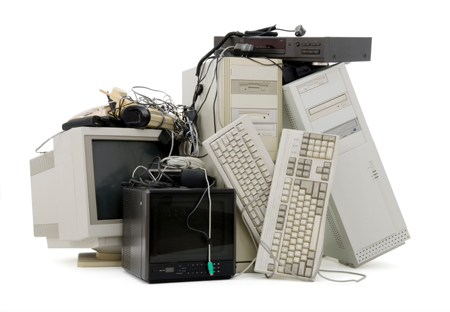 Williams and his co-authors point out that such a ban is likely to push US e-waste into the already-thriving black market–and that, in the very near future, India and China are slated to outpace the US in electronics purchases, making a ban on imports negligible in terms of environmental impact. The authors recommend alternatives to an e-waste ban that would encourage current "backyard recyclers" in these countries to first repair and reuse equipment and secondly create jobs for safe recycling.
Enjoying EarthTechling? Vote for us as Best Sci-Tech Blog (scroll down to fourth category) in the TreeHugger Best of Green Awards! Thanks!