President Obama today, in making his comments about  the expansion of offshore oil and gas exploration, also stated that "we need to make continued investments in clean coal technologies and advanced biofuels." To that end, U.S. Department of Energy Assistant Secretary for Energy Efficiency and Renewable Energy Cathy Zoi announced that "the Department's Lawrence Berkeley National Laboratory will build an advanced biofuels process development facility aimed at speeding the commercialization of advanced biofuels by allowing researchers and the private sector to test and integrate innovative technologies." It will be funded with around $18 million in federal dollars from the Recovery Act.
This publicly available facility, called the Advanced Biofuels Process Development Unit (PDU), will be the only one of its kind available for public use. It is said the PDU, scheduled to open early next year, will be located somewhere in the San Francisco Bay Area and will provide "universities, national laboratories, and industry partners the opportunity to scale up promising processes discovered in their laboratories." A variety of "planned capabilities" for this facility will be offered, including fermentation for the production of multiple biofuels and product purification in quantities sufficient for engine testing.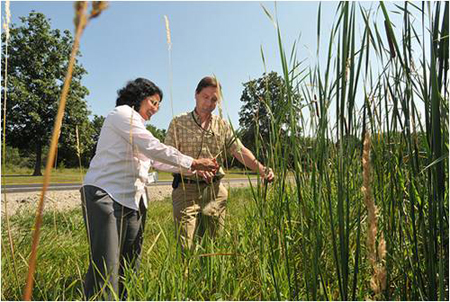 Advanced biofuels, as defined by the Berkeley Lab, are "renewable fuels – other than ethanol derived from corn starch – with at least 50 percent less lifecycle greenhouse gas emissions than the fossil fuels they replace." Assistant Secretary Zoi said in a statement that "with this investment in the Advanced Biofuels PDU, we will vastly increase the capacity to test new innovative approaches on a larger, integrated scale. Scaling up these clean energy technologies is crucial to addressing climate change and building a strong, domestic clean energy economy."
Enjoying EarthTechling? Vote for us as Best Sci-Tech Blog (scroll down to fourth category) in the TreeHugger Best of Green Awards! Thanks!