In a case of "if you can't beat them, license the technology from them instead," Toyota and Mazda announced today plans under which the latter will license from the former hybrid technology based upon the Prius platform. Financial terms of the deal were not disclosed.
Under this hybrid technology arraignment, Mazda will begin licensing Toyota's hybrid technology and combine it with its new Sky "next-generation" engine to "develop and manufacture a hybrid vehicle in Japan by 2013." This is said to be part of a process to go more green by Mazda called Sustainable Zoom-Zoom that aims to increase the average fuel economy of its vehicles sold around the world up to "30 percent by 2015, compared to its 2008 level." Mazda is looking to "enhance the core aspects of its vehicles—including engines, transmissions and weight reduction—and then progressively add electric devices such as idling stop, regenerative braking and hybrid systems."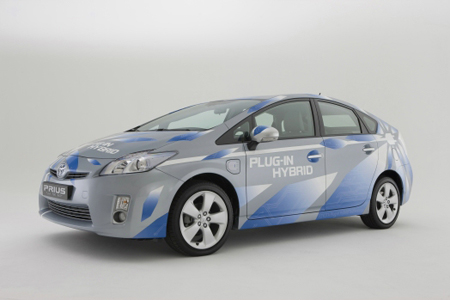 Toyota, in trying to be nice corporate entity, said it "recognizes the importance of benefiting the environment by encouraging the popularization of its eco-friendly technologies, which are represented by its hybrid systems." It is therefore willing to "consider requests from other companies to supply hybrid technology." Prius Yugo anyone?
Enjoying EarthTechling? Vote for us as Best Sci-Tech Blog (scroll down to fourth category) in the TreeHugger Best of Green Awards! Thanks!