Buried today in the announcement from the White House around plans for limited offshore oil drilling and exploration was a note about "leading by example – greening the federal fleet." This note, echoed in a press release put out by the U.S. General Services Administration (GSA), reflects on what the federal government is doing to transition government gas guzzlers to fuel efficient hybrids and plug-in hybrid electric vehicles.
This transition action, first set forth by President Obama via Executive Order 13514 last October, is bearing its first fruits in the form of the GSA doubling the federal hybrid fleet this year and committing to purchasing approximately the first 100 plug-in hybrid vehicles to come off the American production lines. The GSA, using existing funds, has thus far replaced "5,603 of the least fuel efficient cars and trucks in the federal fleet with fuel efficient hybrids." It is said this "improvement in fleet fuel efficiency" amounts to saving an estimated 7.7 million gallons of gas, or 385,000 barrels of oil.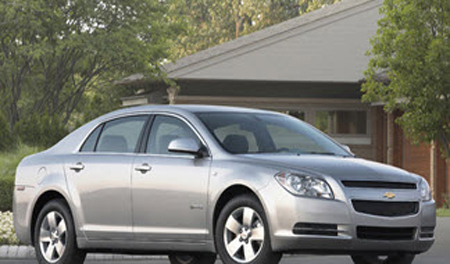 The U.S. Department of Energy is highlighted by the GSA as a leading example of this hybrid conversion. This particular government agency alone has replaced "753 vehicles with hybrids this year. This brings the total number of hybrid vehicles at the Department to 888, even as the Department begins to reduce the overall size of its vehicle fleet."
Enjoying EarthTechling? Vote for us as Best Sci-Tech Blog (scroll down to fourth category) in the TreeHugger Best of Green Awards! Thanks!