Apparently, it's a fallacy that ostriches bury their heads in the sand when they don't want to acknowledge the unpleasant truth. It's a well-known fact, however, that humans do–and a new report from Retrevo confirms it.
According to Good Clean Tech, an independent panel found that out of 1,000 people, only 16% of shoppers feel guilty if they don't buy a green gadget.  Sixty percent felt no guilt, with most of those indicating that they didn't care whether or not the gadget was green–placing the majority of Americans firmly in the ostrich category when it comes to the e-waste, pollution and carbon footprint associated with modern electronics. Nearly 40% said they do consider green when shopping for gadgets, and 80% of those surveyed said they trusted Energy Star ratings, but less than half the number of those shoppers under 25 used them to make purchasing decisions (as opposed to 55% over 25.)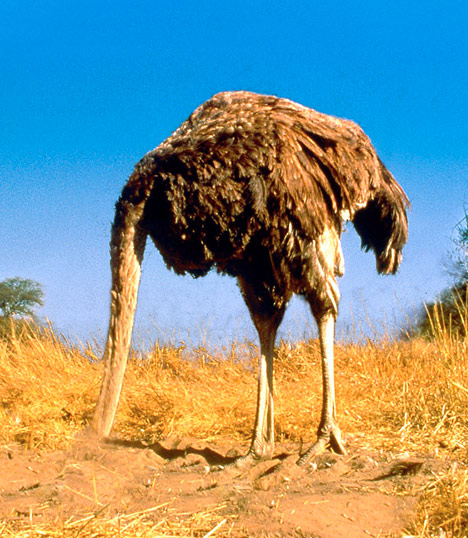 These numbers seem to indicate that Millennials actually care less about green in this category than their elders–a disturbing trend, considering the amount of technology they are likely to be purchasing over the next decade. When asked what it would take to help them make greener decisions with regard to their gadgets, survey respondents called for tax and rebate incentives, as well as more access to recycling. We would suggest, also, watching The Story of Stuff.