Its a useful home gadget with a global message–when forests disappear, so does clean air. The Green Ring concept from designers Park Jun Seok and Kwon Hye Rim aims to tackle that 'out of sight, out of mind' problem by creating a tree-stump-inspired plastic art-piece for your home that will alert you to indoor pollution levels.
According to Yanko Design, the Green Ring makes use of a body constructed of recycled plastic with waterborne paint, long-lasting LED lights, an indoor air pollution sensor and a kinetic energy pull-string mechanism shaped like a tiny tree branch. When the Green Ring starts to run out of juice, just pull on the branch until its lights power up again. (You can also use it for mood lighting, apparently.)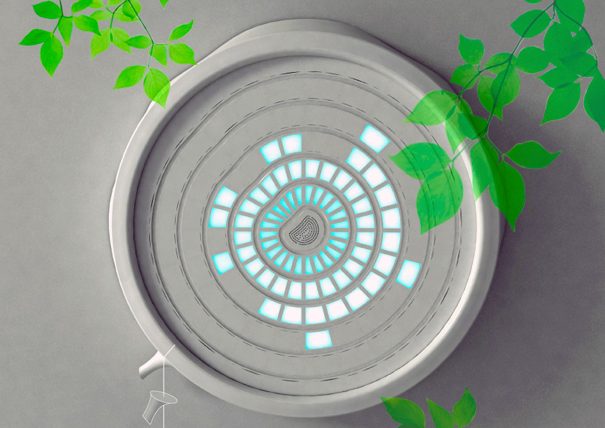 This thing looks like perhaps some strange clock that might be featured on a spaceship of the future, nostalgic for a once-green planet. But you can't deny the value in being able to assess air quality at home–in this case via green lights for good air, red lights for bad–a quantity directly related to the amount of pollution in the air, impacted by the loss of forests on a global scale.
Enjoying EarthTechling? Vote for us as Best Sci-Tech Blog (scroll down to fourth category) in the TreeHugger Best of Green Awards! Thanks!