Retail giant Walmart is known for being a company which is ruthlessly efficient in a process when it puts its collective mind to it. It is now turning that focus to making its global supply chain more sustainable to the tune of eliminating 20 million metric tons of greenhouse gases (GHGs) by the end of 2015. It says this "represents one and a half times the company's estimated global carbon footprint growth over the next five years and is the equivalent of taking more than 3.8 million cars off the road for a year."
Walmart said its global supply chain's carbon footprint is much larger than that of its operational one. To correct this the company has partnered with the environmental organization Environmental Defense Fund to develop an approach which is more green. Other "advisers" are also included in this collaboration, including PricewaterhouseCoopers, ClearCarbon Inc., the Carbon Disclosure Project and the Applied Sustainability Center (ASC) at the University of Arkansas. This team, it is said, will identify projects, quantify reductions, engage suppliers and ensure proper procedures are followed for each GHG reduction claim.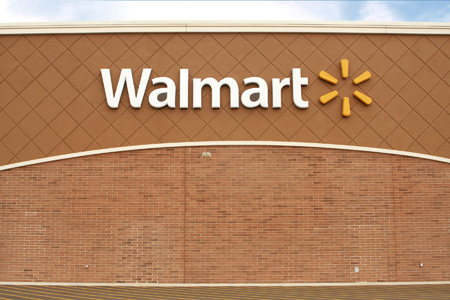 Walmart is laying out some ambitious goals for itself with this project, which will consist of three components. It will focus on the product categories with the highest embedded carbon. "This is defined as the amount of life cycle GHG emissions per unit multiplied by the amount the company sells." After this, it will determine that for something to be part of the project, "it must reduce GHGs from a product in either the sourcing of raw materials, manufacturing, transportation, customer use or end-of-life disposal." Finally, suppliers and Walmart will jointly account for the reduction, with ClearCarbon doing an audit to make sure the claims are correct.