Toyota, which last week acknowledged that its 2010 Prius was having braking issues, today issued a voluntary recall on approximately 133,000 impacted vehicles of this specific model on the road here in the United States. This recall also was issued for 14,500 2010 Lexus HS 250h hybrid vehicles (this car, ironically, was awarded five out of five stars by the National Highway Traffic Safety Administration for safety recently).
Globally, around 400,000 Toyota hybrids total are subject to this recall. This includes 223,000 cars of the Prius, Sai and HS 250h models in Japan alone. Toyota, in explaining the recall, said that the car's anti-lock brake system on these 2010 models has been providing drivers in some cases an "inconsistent brake feel during slow and steady application of brakes on rough or slick road surfaces when the ABS is activated in an effort to maintain tire traction."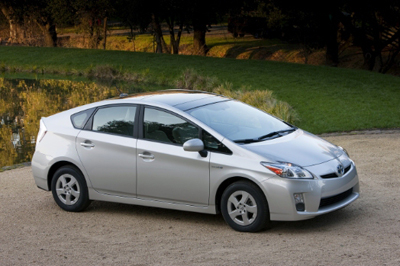 As for the U.S. recall, Toyota will shortly be sending letters to those whose vehicles need to be brought in for the fix. Toyota dealerships will perform a software update on these vehicles to fix the problem, "improving the ABS system's response time, as well as the system's overall sensitivity to tire slippage." The Lexus patch is being finalized, added Toyota, and will be announced very soon. If you need more info on this recall and how it might impact you, Toyota has posted a FAQ you should check out.