You can find anything you want on eBay: video games, old toys, rare books, vintage clothing, obscure knick knacks — even cars, such as "pink-purple hazed drug dream" electric vehicles with a teeth-filled maw for a front fender, which we pointed out back in October. Today, we came across something far more aesthetically normal and pleasing: a red 1973 electric-powered Sebring convertible.
More than just a slick ride, the Sebring has a fascinating origin. As explained by the seller, "trotterschopshop", the Sebring is an extremely rare find: approximately 200 were built in 1973 by Illinois-based Custom Coach Builders before the company was sued by Chrysler for name infringement. The seller's vehicle is number 207, which was one of the last cars built from the mold. Following the lawsuit, which Chrysler won, the car was re-christened the 1973 Chrysler Sebring.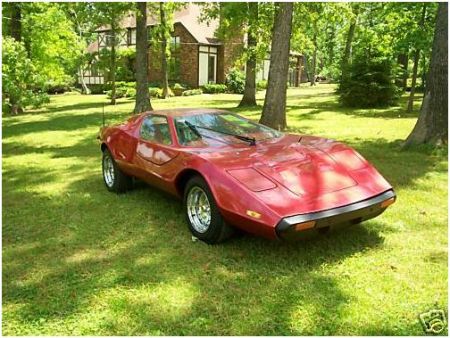 In 2007, trotterschopshop spent over $30,000 to restore the vehicle and convert it from traditional petrol fuel to an electric-powered vehicle. The motor is powered by 144 volts deep cell spiral marine optima batteries and collaborates with a Curtis voltage controller, which regulates power to the motor. An onboard battery pack charger allows the new driver of the Sebring to simply pull into the garage and plug the vehicle into an outlet for recharging. "The charger [monitors] the state of charge and automatically adjusts the amperage to charge in the shortest amount of time," the seller explains. "It is [overload] protected and will shut itself off when it is done." The Sebring's entire top — including windshield and side glass — lifts to allow drivers and passengers entry and egress from the vehicle.