Acer is seeing green tech stars today as it showcases some new ultra-thin laptops which are getting some Greenpeace love. These new notebook computers, the Timeline Aspire 3811TZ/TZG, are noted by the environmental organization, according to Treehugger, for being virtually free of select harmful chemicals.
Acer said, in debuting these new laptops, that they are produced from "materials free from PVC and BFRs (excluding AC power cable)." These two particular chemicals have been singled out in recent times more than others as being very harmful to the environment when one goes to dispose of the laptop (in hopefully an environmentally friendly way). Also of green note is the particular low energy usage, with Acer saying its Energy Star 5.0 certified laptops can save up to 40 percent energy compared to traditional notebooks and that they get upwards of eight hours of battery life on a single charge.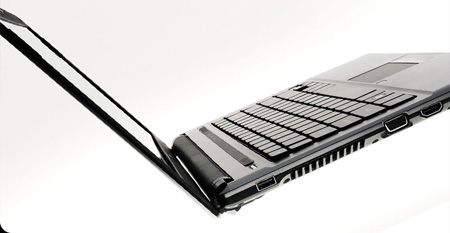 Non-green features of the Timeline series, according to Acer, include a very slim form factor, measuring only one inch at the thinnest point, a weight of 3.5 pounds for the smaller 13.3-inch screen, multi-gesture functionality, LED backlight displays and simulated Dolby 5.1 surround sound.