A non energy-efficient power adapter for your laptop computer isn't generally a good thing, as it draws more power than is necessary from the wall outlet and also doesn't manage energy flow to the computer as well. A variety of more energy-efficient choices are out there now though, with one of the latest being a universal 90w model from power supply provider Huntkey.
Huntkey says its 90W Energy Star Universal Notebook Adapter is designed to meet current Energy Star 5 standards. Since it works with a variety of notebook models, energy efficiency will vary up to an estimated 87 percent of total conversion. The company noted that "the more output power it has, the higher power consumption laptop it can supply." Technical aspects include supporting power input in the range of 100-240Vac at 50-60 Hz, and output voltage of 19V DC, at 0.47A max.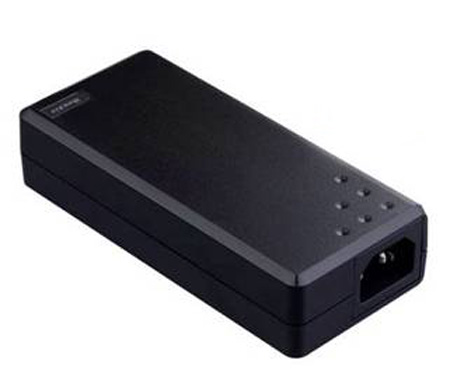 Huntkey includes with this universal power adapter ten different tips for different laptop brands, as well as a carrying bag. Its dimensions are 134.5x61x32mm (LxWxH).