The Environmental Protection Agency (EPA) is always about trying to get you to live a greener lifestyle, especially in your home. It is noted a lot for the creation of the Energy Star program, among others. The EPA also tries to educate consumers online about green living, recently unveiling Green Homes section of its Web site.
The EPA Green Homes site focuses on providing "tools to cut energy costs and greenhouse gas emissions from homes." It offers guidance on approaches to greening each room of the home, "as well as the surrounding yard." Information is also provided on new home construction as well as tips on getting an "energy efficiency mortgage," said to take into account "savings derived from energy efficient homes to enable the applicant to qualify for better terms."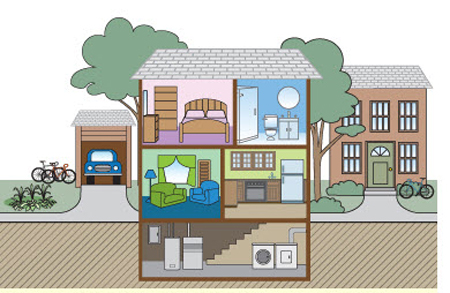 Information like this is being made available from the EPA at a time when energy over usage across the country continues to be an environmental issue. A 2007 federal survey reported, for example, that 128 million housing units across the U.S., account for 21 percent of national energy use and 21 percent of all U.S. carbon dioxide emissions.
EPA Green Homes [via OregonLive]