Energy Star. EPEAT. These words, and others, are designed to help alert you, the green consumer, to the energy efficiency and eco-friendly thought put into select consumer electronics, appliances and other devices which draw power. When looking at the packaging or reading descriptions of products online, the discovery of one of these names or an affiliated logo is designed to suggest the product you are considering is more environmentally sound, for one reason or another, than similar items because it has been tested to meet certain standards.
Now entering this green friendly phrase/logo war is UL Environment, a part of the Underwriters Laboratories group. The UL logo is something consumers see and can generally rely upon to know the labeled product has been independently tested to be safe. UL Environment is now looking at green tech-focused items in a similar way, so we caught up with Marcello Manca, vice president and general manager, UL Environment, over email to get a better understanding of this new consumer offering:
EarthTechling: Explain how the UL Environment certification works in regards to electronics. What is ULE looking for?
Marcello Manca: UL Environment (ULE) scientists and technicians perform laboratory tests and audit processes and materials for compliance with defined environmental attributes. We look for accuracy and scientific provability in determining conformity, and at the end of our process we release a certification or a validation report. Through our mother company Underwriters Laboratories Inc. (UL), and the collaboration of international experts, we have global facilities and expertise available to test and assess virtually any environmental attribute on the market—provided that it is scientifically measurable.
In electronics, the applicable attributes can vary from specific levels of energy efficiency to percentages of recycled content for product materials.
We offer two possible services to customers in the high tech industry:
1) ECV (Environmental Claim Validation) – Aimed to verifying a manufacturer's own environmental claims, with reliable and repeatable test methods and assessment procedures, in an effort to restore credibility in a world riddled with "greenwash".
2) Beyond ECV, our Sustainable Product Certification (SPC) program is a full-attribute wider-scoped evaluation, and applies when we have an industry-accepted, product-specific sustainability standard to operate with. In the case of computers and associated electronics, for example, ULE certifies these products in accordance with IEEE-1680, which we consider to be a credible, industry-accepted sustainability standard.
ET: What benefits do consumers get from purchasing a UL Environment ECV or SPC certified electronics product?
Manca: Confidence and trust. In order to build demand for greener products and support a more sustainable economy, it is important that buyers feel confident that the "green" products they're buying are meeting environmental standards. ULE leverages Underwriters Laboratories' 115 years as a globally-known, credible third-party testing organization to build trust with consumers. With such a long history and successful track record of consumer protection, we feel we are well-positioned to maintain objectivity, proven over time, in our new environmental testing services.
ET: How can a consumer tell a product has been put through the UL Environment ECV or SPC process?
Manca: There are several ways that consumers can identify the products that have successfully completed ULE's validation and certification programs. Each claim ULE validates for a particular product appears on our website, along with the validation date and the testing methods used to validate the claim. Consumers can download a report which indicates the product name, model number and validated environmental claim.
Products that have one or more environmental claims validated by ULE earn the right to use the UL Environment logo on the product packaging. Consumers can look for this logo and know that the environmental claim advertised is true.

For the SPC program, once product testing is successfully completed, the product manufacturer can print the ULE SPC Mark on the product itself. Consumers can look at the product and know that it has passed comprehensive environmental testing and complies with "green" or sustainability standards in existence for the particular product and industry.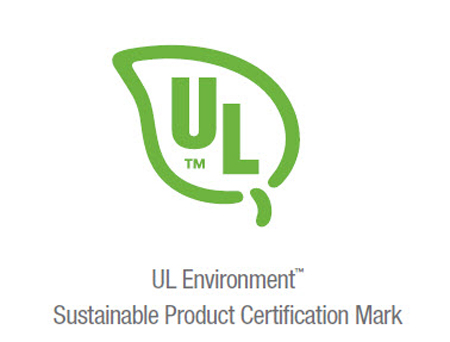 ET: What "green electronics" do UL Environment's services apply to? What areas do you want to expand into?
Manca: Any electronics product is eligible to submit claims to our ECV programs. In terms of the SPC program, electronics such as computers, TVs and imaging equipment, in accordance with the IEEE-1680 series of standards (currently being expanded) are eligible.
Moving forward, developing sustainability standards that define the criteria a product must meet to be able to market itself as "green" represents an important new leadership role for UL Environment. ULE is leading a collaborative effort to develop a series of sustainability standards across a wide variety of industries. These standards draw on input from UL Environment Standard Technical Panels (STPs) comprised of stakeholders such as manufacturers, government entities, consumer interest groups, product installers, users and distributors.
Setting standards is not a new area for Underwriters Laboratories; our parent organization has been developing standards for more than a century and maintains more than 1,000 safety standards globally. UL Environment's standards will be based on environmental sustainability criteria associated with the product's manufacture, distribution, use and eventual disposal. The standards will provide the basis for identifying good, better and the best products with regard to environmental sustainability performance.
Currently, ULE is developing sustainability standards for doors, wallboard, ceiling systems and several other building materials, as well as electrical appliances and lighting equipment. We are actively pursuing standards development opportunities in other industries, including many consumer products. These standards development efforts will be announced in the near future.
ET: Please explain a little bit about the new UL Environment standards. What makes them different from other standards such as Energy Star or EPEAT?

Manca: Standards such as Energy Star are based on single attributes, such as energy efficiency, and ULE intends its standards to be more comprehensive. The sustainability standards ULE is developing will apply to products that are not currently addressed in existing sustainability standards, and will be based on multiple attributes from a life cycle assessment of the product and its materials and associated hardware. With regards to EPEAT, the standard used is the same: IEEE-1680. The biggest and most relevant differentiator is that ULE standards require third-party independent evaluation, rather than accepting self-declarations.