Wheego, one of the many electric car manufacturers striving to get their no-emissions electric vehicle into the hands of consumers, recently announced a sort of "dealer network" of locations around the United States in which to sell its first product. The Whip, as it is being called, should now be on sale via some of these independent dealers now.
The auto maker said it had secured 16 locations across the country in which to sell its Whip. Many of them also sell other electric vehicles, so those locations should give consumers a good idea of the variety of selection coming to market. Wheego continues to shop around its EV to other dealerships as well, taking a road show this month and next through the southern part of the country.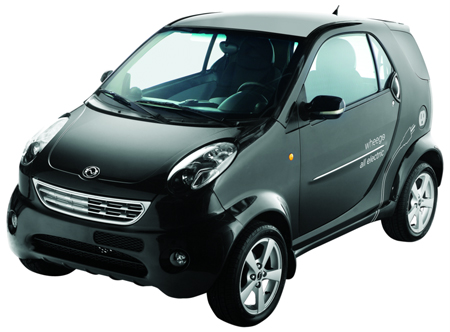 The current electric Wheego Whip is classified as being a low speed vehicle, meaning it can drive on roads with speed limits less than 35 MPH. It is said to have interior features comparable to other subcompact cars on the market, seating two people and running off of "sealed lead acid" batteries which can be charged from a regular AC outlet. A "full speed" Whip is expected sometime in 2010.
Wheego [via press release]