Converting gas-powered cars to electric vehicles in aftermarket settings is certainly nothing new – it is done both my hobbyists for fun and entrepreneurs looking to make some extra cash. Typical conversions see older, less expensive cars going electric, but sometimes more expensive ones do pop up, such as this newly announced Porsche Boxster.
This particular Porsche Boxster conversion, done by an outfit out of Missouri called Electric Car Company, is being unveiled in the next few days at a limousine trade show. It is said this makeover, which will run interested buyers around at least $75,000, "will feature a new 1000 amp continuous output controller technology that will travel from 0-60 mph in as little as 5.5 seconds with a travel range of up to 150 miles per day."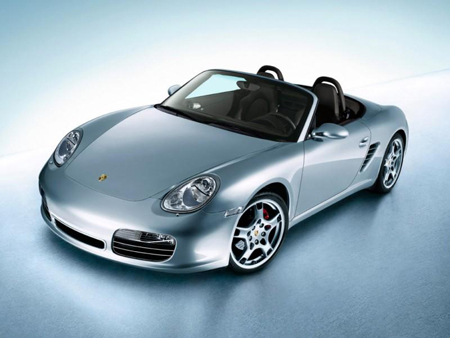 The Electric Car Company said those purchasing these vehicle will have available options as well, such as "quick response heating, air conditioning and regenerative braking." While the Boxster will be a nice purchase option for those wanting a Porsche EV, it is unclear if this will be the manufacturer's primary focus. The Electric Car Company seems more focused upon "electric conversion and manufacturing for the livery and fleet markets," leading one to believe you won't see the Boxster in regular auto showrooms anytime soon.
Electric Car Company [via press release]