Long lasting CFL bulbs, despite some issues being related to them containing small amounts of mercury, are considered by many to be more eco-efficient compared to standard incandescent bulbs. Some CFLs are cheap though, producing not the best quality light. GE hopes to overcome this obstacle with its new Reveal CFL bulbs.
GE's Reveal CFL bulbs are part of the company's Reveal line of cleaner lighting bulbs. These Reveal bulbs in particular, GE says, make colors and patterns more lit up compared to regular lights. The CFL version of these bulbs is said to have a "special patented phosphor" to mimic the incandescent ones, while reportedly lasting "eight times as long as" and using "up to 75 percent less energy than" a standard incandescent.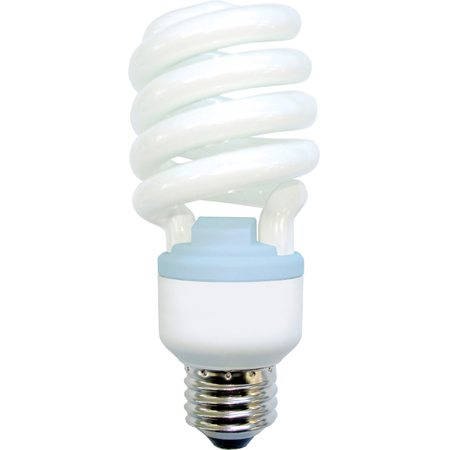 These CFL bulbs available in 40-, 60-, 75- and 100-watt equivalents, according to GE, and range in cost from around $6 to $11. Other features include instant-on ability and a life rating of around five years, or 8,000 hours.They should be available at retail now.
GE Reveal CFL [via press release]