High tech, cute and cheap aren't usually words that usually wind up a single product description, but the Flexio solar radio is the exception. This flat solar-powered radio concept is ready to go anywhere and do anything; it can fit in a purse or even a wallet, and comes packaged in that versatile, renewable material known as paper.
The new radio idea by designers Wu Kun-chia, Wang Shih-ju, Chen Ming-daw & Liou Chang includes a speaker on one side and a solar cell on the other, both of which are light and flexible. The only drawback to the design at present is that the radio only picks up one, pre-programmed FM station, and only within that station's broadcasting range. Still, it's hard to overlook the potential of a radio slim enough to fit in your back pocket, and cheap enough to give as a stocking stuffer.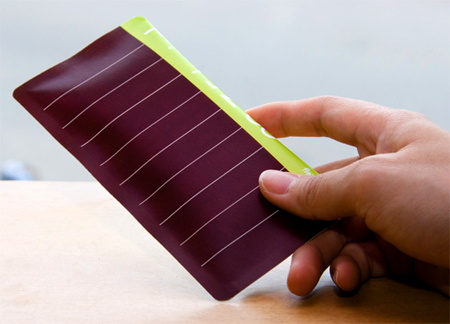 Currently, the fixed-station aspect of the Flexio makes it a natural for radio-station giveaways and promotions, but according to the designers, it may be possible in the future to modify the design to pick up internet radio and via WiFi or WiMax.