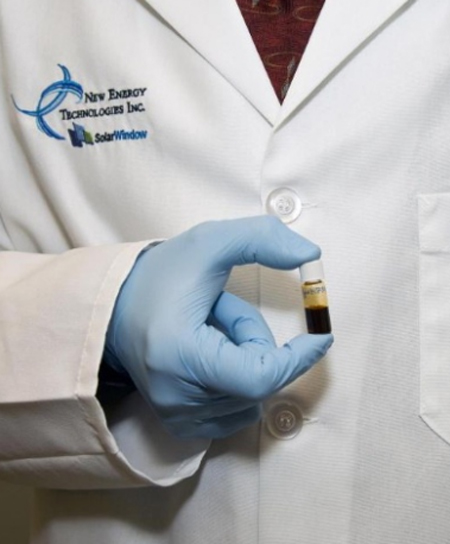 New Energy Technologies reports a breakthrough solution-based coating process that its says could allow for affordable electricity-generating windows.
This solar window design concept proposes to power devices directly off of the electricity it generates from the sun.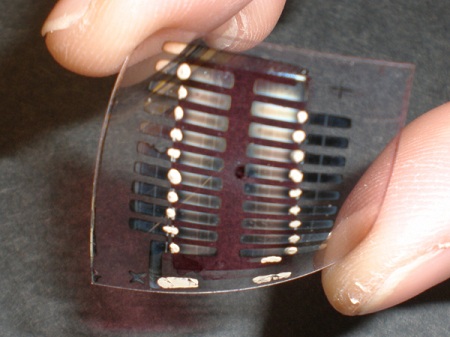 New Energy Technologies says a new, bigger prototype of its transparent glass solar system takes it a step closer to bringing the technology to market.