Great Pacific Garbage Patch
Could solar and wave powered platforms conquer the dreaded ocean garbage patch once and for all?

The Think Beyond Plastic competition is looking for innovative products and services that contribute to an eco-friendly, plastic-free lifestyle.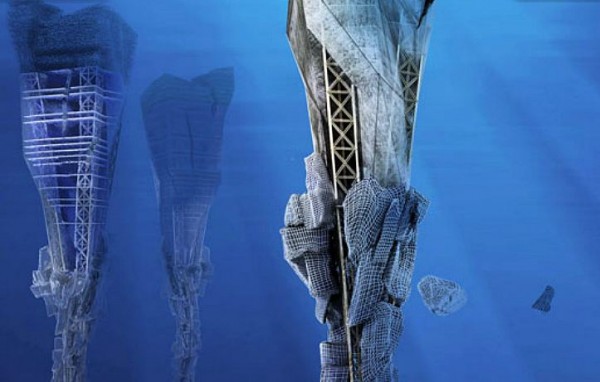 Instead of posing a threat to passing ships, the long stems of these underwater towers would remove and recycle floating garbage.