PLANO, TX – May 13, 2014 — entegra technologies Inc., a leader in customizable tablets, today announced CrossfirePro™ a truly modular platform for mobile tablet enterprise users. CrossfirePro revolutionizes the traditional tablet, built for change with modular components that can incrementally adapt to keep pace with new and ever-changing business requirements and technologies. CrossfirePro supports both ARM and x86 processors running Microsoft Windows, Android, and Linux operating ecosystems.
The CrossfirePro tablet is engineered to perform in all environments, indoors or out, hot or cold, wet or dry can be can be easily upgraded by swapping out individual pieces to incorporate new technology options. CrossfirePro will be especially useful for commercial and military customers that require performance, security, and longevity. Customers across a number of industries including restaurants, retail, energy, and military have expressed their interest and have confirmed the need for a modular platform, with a number of them having placed pre-orders for CrossfirePro.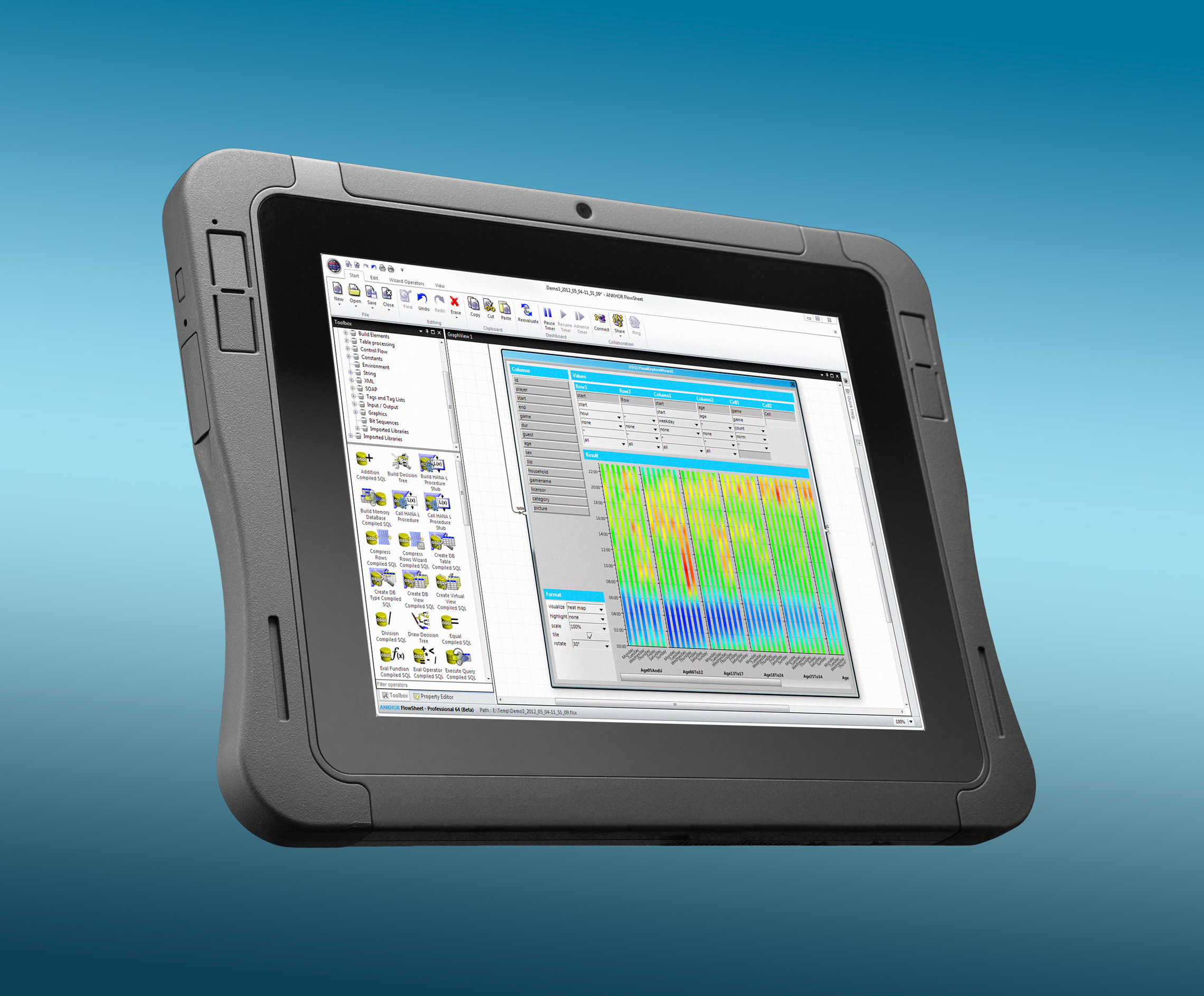 "With CrossfirePro, we've built a modular tablet that offers our customers choices today and tomorrow between operating systems, processor ecosystems, I/O ports, integrated accessories, and wireless connectivity, while including a daylight-readable, multi-input display, and a rugged IP65 design," said Steve Carpenter, CEO, entegra technologies. "Adaptive performance is at the core of CrossfirePro. This will be highly beneficial for IT and users alike as it delivers a tailored solution for exacting daily activities, resulting in greater efficiencies, improved response times, productivity and customer service levels."
"CrossfirePro is a dynamically different approach to the current tablet landscape," said Shaunna Black, managing partner, Venture Pacific Group. "It solves a big issue facing enterprise IT and field project teams – the need to support different users and use cases with a common, secure platform. The CrossfirePro modularity allows the tablet to be uniquely tailored to meet the specific needs of each user group while making life simpler for IT with a single platform to manage."
"This is a significant shift that helps an enterprise to move beyond the days of built-in hardware obsolescence and disposing of mobile devices," said Toni Portmann, CEO at Lockin. "Corporate budgets are getting tighter and ROI requirements are being calculated over longer periods so companies need a mobile platform that performs today and adapts tomorrow to their evolving needs. CrossfirePro from entegra technologies enables a business model of incremental change and adapting to an evolving mobile landscape."
Key Features, Benefits and Support
Computer On Module – Incorporates the processor and operating systems of choice today with the option to change tomorrow
Modular I/O – CrossfirePro supports all I/O connectors in service today and those to be invented tomorrow
Integrated entegra and 3rd party designed modules – CrossfirePro supports connection to an ever increasing ecosystem of plug-in accessories including smart card readers, NFC Reader, bar code scanners and more
IP65 ruggedized platform with shock resistant bumpers and a hardened glass (HL7) display
"With tablet use growing, enterprises demand innovative and viable mobile solutions. CrossfirePro represents a significant enhancement over existing tablets with high performance, security and a design engineered for incremental change – wherever and however required," said Dennis Heath, CEO/Managing Partner Tri-Global Technologies, Inc.
CrossfirePro is available for order now with deliveries beginning in July, 2014.
About entegra technologies inc.
entegra provides CrossfirePro™ to enable enterprise and military customers to deliver a single open hardware and software tablet platform to provision, deploy and maintain across a diverse user base. The company's technology is based on industry standards and delivers the simplest, most powerful mobility solution for keeping pace with new and ever-changing business requirements and technologies. For more information, visit us at: www.entegratec.com