Today is Earth Day, a time when people around the world come together in honor and dedication to the planet we depend on for our very existence. This is the 43rd year since Earth Day became an official holiday, and although the battles have changed, ultimately, we're still fighting for the same things: clean air, clean water, renewable energy, and consequences for big polluters.
In the early years of Earth Day's existence, founder Sen. Gaylord Nelson and the national Earth Day Network were fighting to raise awareness about horrific industrial pollution. Back in the 1970's there was almost no regulation to prevent companies from openly disposing of toxic waste into our waterways, and billows of black smoke poured into the atmosphere, creating smog and a bevy of health problems.
In a recent NPR interview, Denis Hayes, National Coordinator of the first Earth Day, remarked that while the battles have changed to more nuanced topics like climate change, carbon sequestration, and the Keystone XL, Earth Day is still focused on the same thing: preserving our planet to ensure our own survival as a species.
This Earth Day, it's important not to forget this big picture goal. Energy efficient gadgets and alternative fuel vehicles are important factors in reducing our impact, but only when we consider the consequence–certain extinction–will we truly be motivated to make changes that will affect our fate for the better.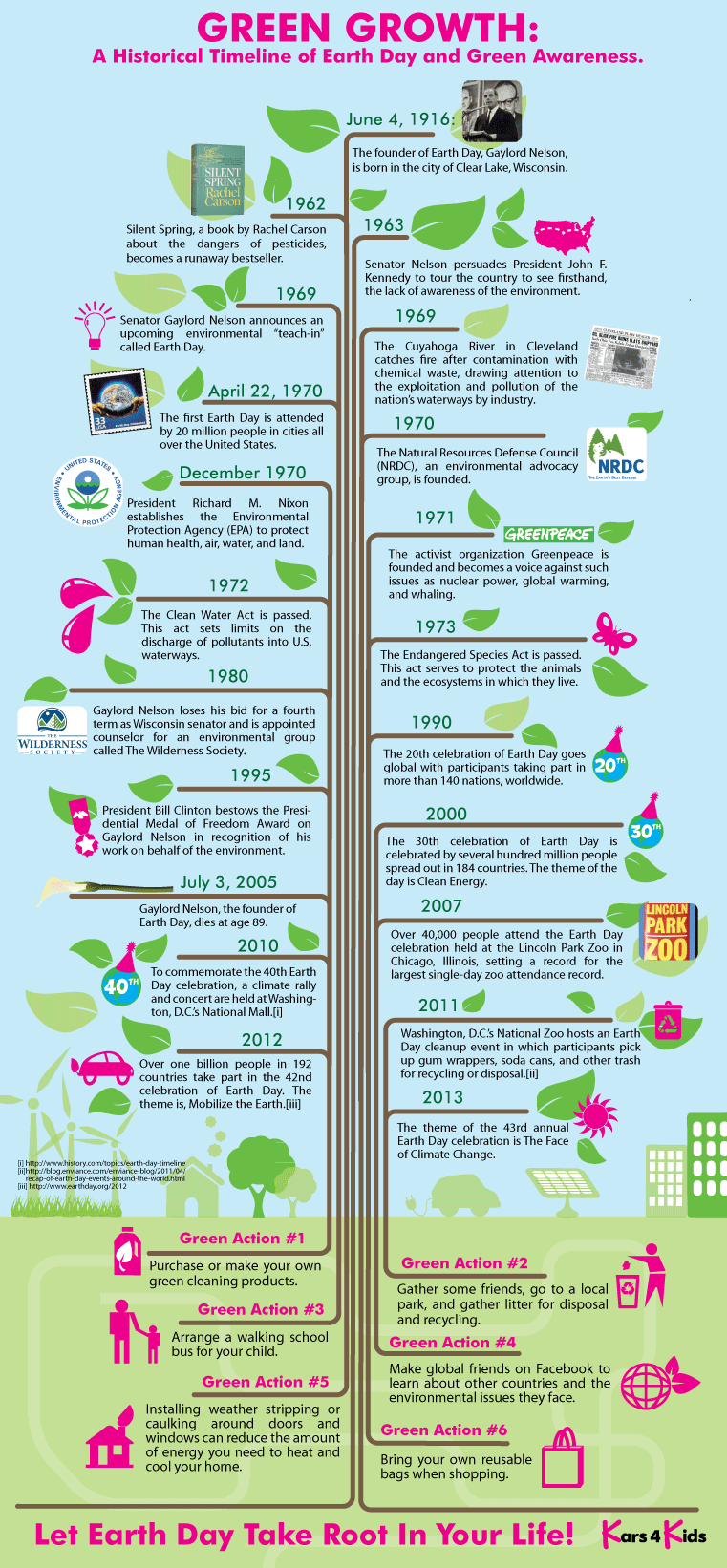 Earth Day graphic produced by the Kars4Kids car donation program